Michael Ricketts (Magic Mike) is one of Brisbane/Gold Coasts favorite and dedicated children/kids/adult Magician.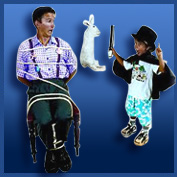 With eighteen years experience and commitment to entertaining kids and adults Magic Mike the Magician Brisbane has performed at hundreds of venues from Birthday Parties, Child Care Centres, Clubs, School fetes to Shopping Centres, corporate and private functions.
Some of the many Shopping Centres Mike has performed at are: Pacific Fair, Australia Fair, Raptis Plaza, Springwood Mall, Helensvale Plaza, Coolangatta Shopping Centre and Nerang Plaza to name a few.
Mikes Childrens Magic show is a stage show where the children sit down in an audience format while Mike is set up in front of them in a stage like setting utilizing colourful magic props and animals such as a Giant white rabbit appearing from a collapsible illusion and the magical appearance of a white bird from a flat book to name a few.
Mike is also a father which helps him relate to children on an even deeper level enabling Mike to understand the way children think and behave. Mikes philosophy during the show is to get down to the childrens level while at the same time raising their excitement level to achieve an exciting memorable experience.
There are many skills Mike achieves getting down and interacting at the childrens level; some of these skills are, expression: the way you say words, body language and choosing words that connect in a way that deliver an overwhelming reaction from the children.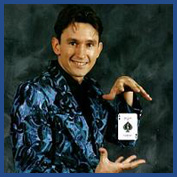 A local survey was conducted with Directors of Child Care Centres on the Gold Coast and Brisbane to find which childrens show was most popular resulting in Magic Mikes Show being the most popular choice.
Mike can also perform close-up magic where he roves around the audience entertaining adults and children with magic out of his pockets in a more intimate and fun setting. Mike is formerly Sanctuary Coves resident Magician accumulating many years performing close-up table magic for adults and children throughout the resort.